Fundraising
Run, Walk, Cycle, Bake, Climb a Mountain, Hold a Day for Daniel Event, host a morning tea or Family Fun Day. Celebrate a Birthday or Wedding. Give in Memory.
There are so many things you can do to help raise funds for the Daniel Morcombe Foundation.
All funds raised for the Foundation go directly towards funding and development of child safety educational resources as well as assisting young victims of crime.
The Foundation continues to empower all Australians to make their local communities safer places for all children.
To start fundraising register your event at http://www.danielmorcombe.com.au/dfd-register-public-event.html
OR choose an existing event at Everyday Hero - https://nfp.everydayhero.com/au/daniel-morcombe-foundation-inc and Go Fundraise http://www.gofundraise.com.au/beneficiary/DanielMorcombeFoundation
Event Listing
Ultra Marathon for Daniel
This is a Solo Run beginning in Melbourne and finishing on the Sunshine Coast, QLD. The run will cover approximatley 1800km and I will be running on average 60km per day commencing on September 25, 2017.
Start Time:
09:00
Start Date:
28/07/2016
End Time:
17:00
End Date:
31/10/2017
Target:
$ 100,000.00 AUD
---
Peter Falconio Memorial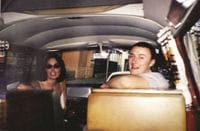 PETER FALCONIO MEMORIAL "KEEPING TRAVELLERS SAFE" In July 2001, while on the trip of a lifetime to Outback Australia, Peter Falconio and Joanne Lees became the victims of a horrendous crime. There is no doubt that Peter lost his life that July evening on the Stuart Highway and yet his family and Joanne have never been able to bury him as his r...
Start Time:
09:00
Start Date:
12/02/2017
End Time:
17:00
End Date:
31/12/2018
Target:
$ 250,000.00 AUD
---
Team DMF - Tracey McAsey
Start Time:
09:00
Start Date:
01/03/2017
End Time:
17:00
End Date:
30/09/2017
Target:
$ 1,000.00 AUD
---